Drunken Front Cam
Fool your boozy buddy
Drunken Front Cam - Fool your boozy buddy with a live pic!
Features and screenshots
Smiling for the camera is only half the battle with Drunken Front Cam!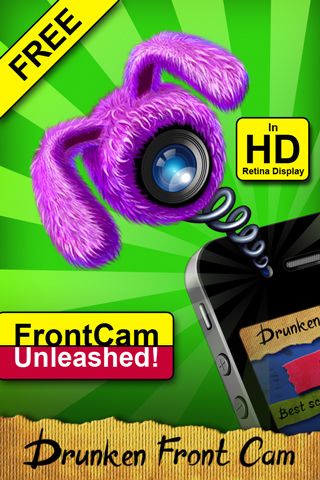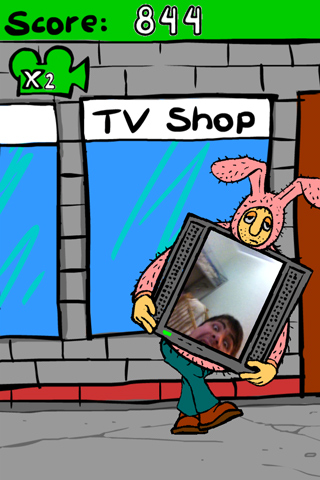 Download this photo centric game today to see how long you can keep a comical cartoon hobo standing. There's a twist though, the hobo's holding a TV turned to a live channel starring you!
Compatible with the iPhone 4 as well as 4th generation iPod Touch devices that have a front facing camera, Drunken Front Cam re-imagines mobile gaming, allowing its players to not simply play the game but quite literally become one of its central characters. The aim of the game itself is simple. Tilt your mobile device left and right to help the drunken hobo keep his balance. Fail and he drops and breaks his TV, bad news for the player, since they're stuck inside it. To make things more challenging, users will have to cope with the disorientating results of looking at a wobbling video feed of themselves as they play.
Drunken Front Cam was built for the simple purpose of entertaining Apple device owners in an innovative new way that was equal parts exciting, raunchy, and high quality. This game comes complete with vibrantly dynamic HD graphics and fully supports use on Apple's Retina display. Controls are as responsive as they are intuitive in Drunken Front Cam, with users simply moving the phone in their hands to play. This is a game that combines engrossing never-before-seen gameplay dynamics with a healthy dose of comedy to create an entertainment experience that is as addicting as it is unique!
App Features:
Dynamic free-form gameplay.
Live in-game front camera player feed.
HD enabled graphics.
Retina display support.
User friendly interface.