Periscope Pro v1
Motion-based Video Surveillance
Periscope Pro turns your Mac into a surveillance system that records video clips with sound.
You can store the clips to view them later, or automatically upload them so you can see what's happening remotely!
Features and screenshots
Periscope Pro is an easy-to-use app that uses your Mac's built-in camera and microphone, or an external camera and microphone, to take video clips of whatever it is pointed at – your desk, your front door, a filing cabinet, the refrigerator, or anything else you want to monitor, including who is using your Mac when you are not there.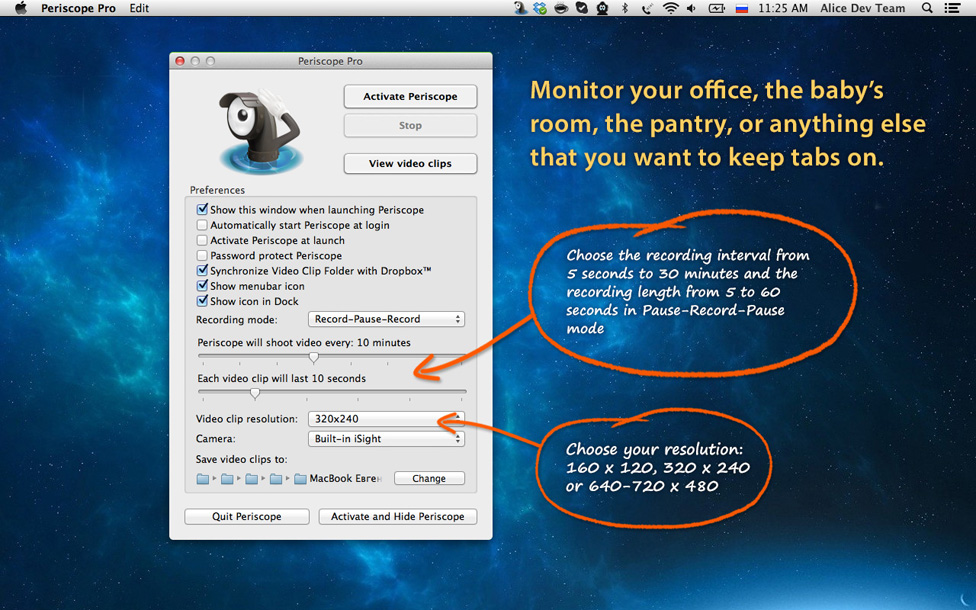 With its sophisticated motion detection system, you only record when there is something to see. You can also use either Timed recording (record every n minutes) or continuous recording, depending on your needs.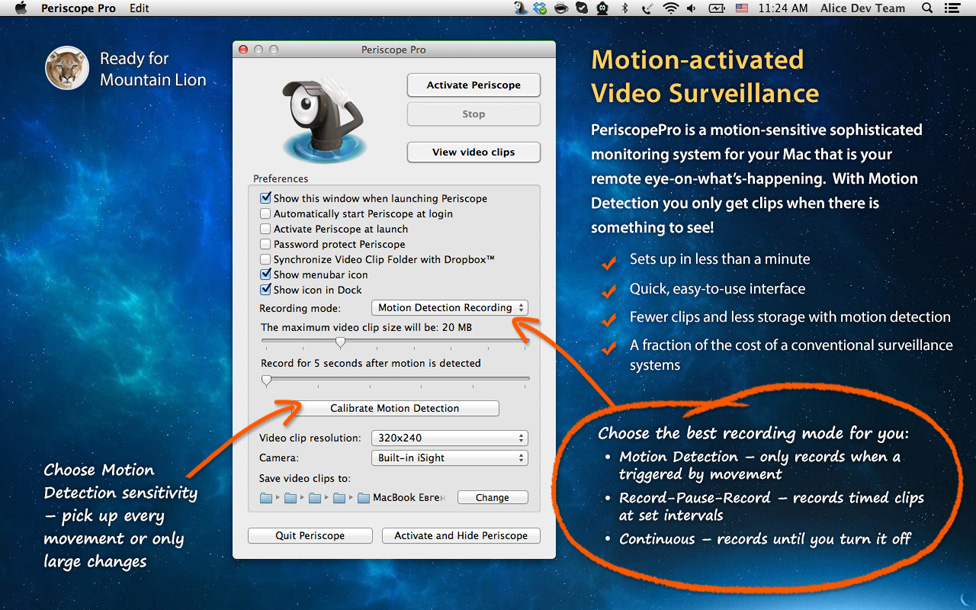 By linking Periscope Pro to your Dropbox account, it automatically saves the clips to your Dropbox file as they are shot, so you can view them from wherever you are – downstairs, across town or around the world.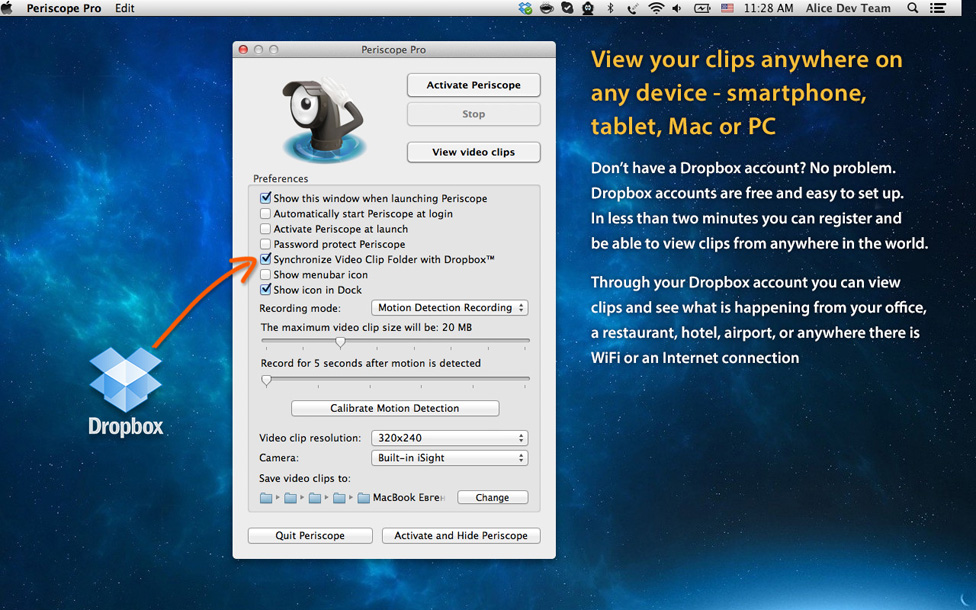 With Periscope Pro you can:
- see if your kids are having their friends over when you are gone
- be sure your partner is sticking to his diet
- check on the babysitter
- monitor your pets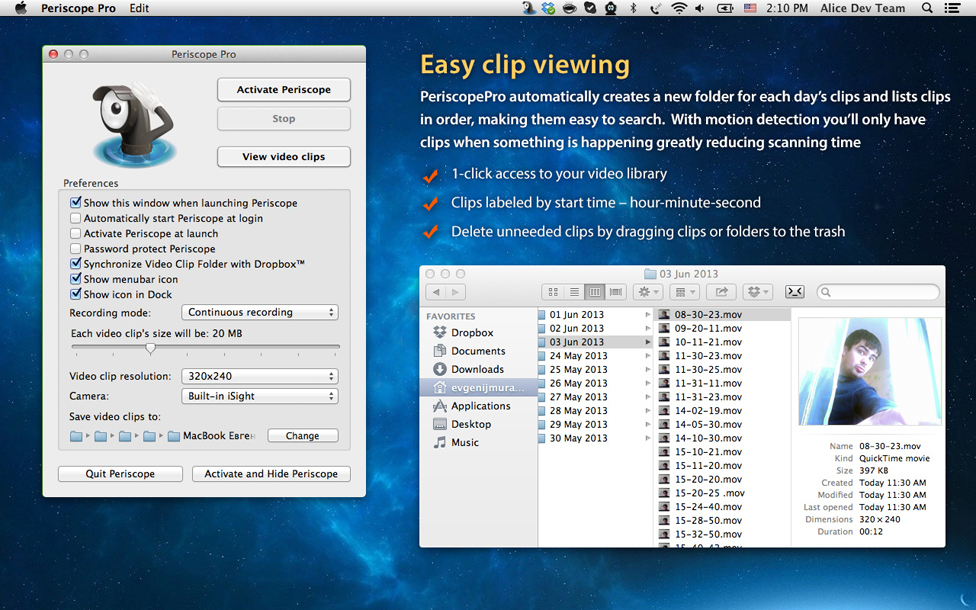 And, if your computer is taken, you have videos of the thief, their surroundings, their voice and maybe even their name and other personal details.
Features & Benefits
Easy-to-use - Setups in less than 1 minute
Three modes of operation – Motion Detection, Timed (intermittent), Continuous,
Motion Detection Mode
Choose sensitivity level– ignore or detect small movements such as the wind ruffling a curtain.
Choose clip length from 5 to 60 seconds
Timed Mode
Choose interval between recordings from 1 to 30 minutes
Choose clip length from 5 to 60 seconds
Automatically sends clips to your Dropbox account – view clips from anywhere
Covert Operation
App can be hidden from users
Clips are hidden deep in your file structure
Activates automatically on login
Multiple recording formats – 160 x 120, 320 x 240, 640-720 x 480
Multiple maximum clip size from 1 to 500 MB
Optimally compresses clips to minimize storage
Creates folders and stores files automatically by date – easy to find clips
Can be activated at login, launch or from the control panel
Does not interfere with other auto-launch apps
Can be password protected so that only you can operate it
Supports either the built-in or an external camera